The Power of Remote Office Phone Systems: Enhancing Communication Efficiency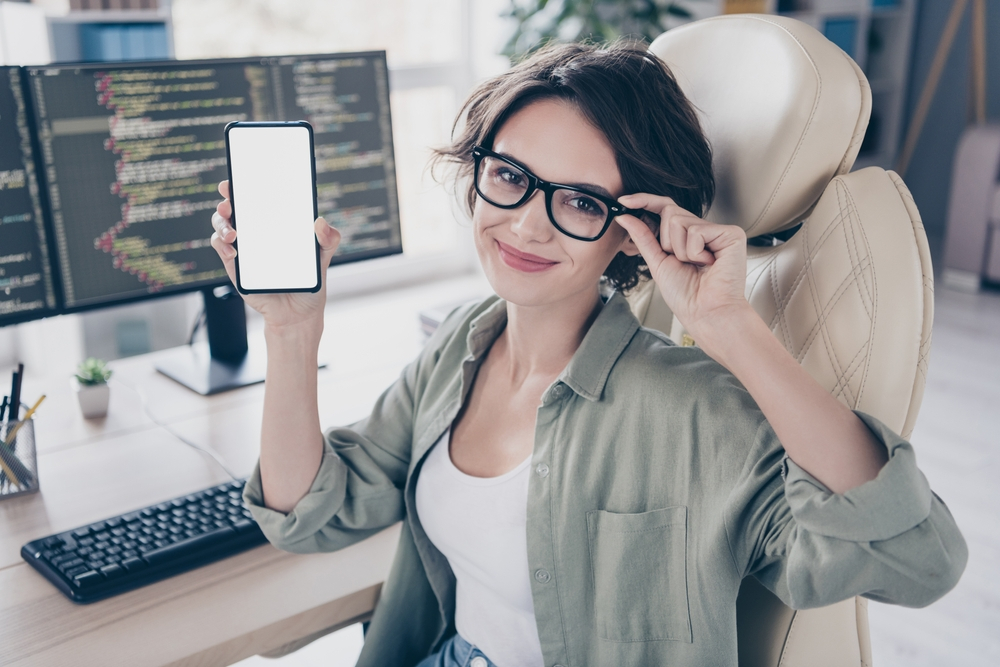 Remote office phone system has become a prevalent trend in today's changing work landscape. Companies now embrace employees working from home. Having a reliable remote phone system is essential. Businesses must prioritize seamless communication with their remote workforce, as it is not just a matter of convenience but a necessity. Explanation: The original sentence was quite long and used complex language. To improve Traditional landlines are not ideal for setting up good phone systems in remote offices. The virtual phone system provides more features and flexibility than wired phones. In this article, we will explore remote phone systems. We'll see how they help remote employees and improve the customer experience. Discover how to unlock your small business's full potential in the remote work era. Stay tuned for more information.
We can assist businesses in Northeast Ohio; Cleveland, Akron, Canton and Youngstown are the focus of our effort most days.  We do have the ability to provide my virtual solutions throughout the US.
What Is a Remote Office Phone System?
A virtual phone system uses cell or VoIP technology to change how businesses communicate. Having a business phone number is important. This new system uses the cloud to allow team members to make and receive calls from anywhere. They can use their preferred devices, like a computer, laptop, or smartphone, with Android or iOS.
A Virtual office phone system helps small businesses by offering many options. It has great mobility and flexibility. Cloud-based phone systems, also known as IP phones or softphones, don't require telephone wires or physical equipment. They offer seamless communication without compromising call quality. Their subscription plans and pricing are designed to make budgeting easy for businesses of any size. With a virtual phone system, your team can work from home and provide a customer experience as good as traditional office setups.
How Virtual Phone Systems Support Remote Work
Virtual phone systems play a crucial role in supporting remote work environments. Approximately 25% of workers now work remotely. Companies need to create effective systems and processes for their employees immediately.
A good remote work setup starts with a virtual phone system. This means there's no need for landlines or desk phones in home offices. Business owners can simplify their operations and reduce their reliance on IT staff by using a VoIP service provider. They can delegate the management of the traditional phone system, service infrastructure, and security to the provider. VoIP service providers ensure high reliability by setting up backup networks of data centers. This helps minimize phone system downtime for improved service quality.
One might wonder how phone numbers operate within a remote phone system. All phone numbers, in this case, are virtual numbers. This means they can be set up with different area codes for added flexibility. You can have different types of phone numbers, such as local, toll-free, international, extension, and vanity numbers. This versatility allows business owners to cater to their specific communication needs.
Major Benefits
A virtual phone system has a major benefit: it can integrate with Customer Relationship Management (CRM) software and other solutions, making a unified communications system. This seamless integration enhances collaboration and streamlines communication channels for remote teams.
Virtual phone systems have more voice-calling features than on-site PBX systems. The remote phone system has a dashboard with analytics. It helps organizations monitor their virtual call centers and understand their performance. Agents working from home can access customer data during calls. This helps them provide personalized and efficient service.
How to Work From Home With a Cloud Phone System
A cloud phone system while working from home lets employees work similarly to an on-site call center. They only need an internet connection and a computer to use the same communication tools used in the workplace. Equipping employees with headsets can help them hear better when doing multiple tasks at the same time.
It's easy to set up a cloud phone system for remote work. You can do it with just a few clicks online. After setting up the cloud phone system and necessary software integrations, remote workers can start using their homes to make and receive business calls. They can also communicate and work well with their team. To do this, they can use tools like email, chat, and messaging on omnichannel software.
After setting up the software, it's important to train employees on using voice calling features, customer relationship management (CRM) systems, and any needed sales or support software. Using and understanding these tools in your work will help you be more productive.
Understanding Phone Features
Understanding the phone features is crucial for sales and support representatives, including:
Call transfers
Call forwarding
Conference calling
Text messaging (if applicable)
Employees should use caller ID, caller history, and other customer details to personalize calls and address customer concerns effectively.
When representatives cannot immediately attend to a customer, there are several options to consider for customer experience:
Auto-attendant or interactive voice response (IVR) system: Customers can choose specific departments or extensions.
Call queue feature: Customers receive a recording informing them of their place in the queue, and calls are directed to the first available representative.
Opening lines during business hours: Customers can leave voicemails outside of business hours.
Call forwarding to mobile devices: Remote workers can forward calls to their cell phones or other mobile devices, even when they are away or on vacation. Additionally, calls can be forwarded to another team member if needed.
A unified communications system allows your team to provide great sales and customer support, regardless of location.
What Are the Benefits of a Remote Office Phone System?
Remote access provides businesses with the flexibility necessary for delivering exceptional customer service. Every customer has different needs. The more resources you have, the better your staff can fulfill those needs. Implementing a full remote phone system for your business has several key advantages. It can reduce costs and eliminate the need for an office phone system.
Utilize your office phone number from anywhere
Want to learn how to use your office phone from home? The solution is to use VoIP and remote office phone systems. This combination liberates you from being tethered to your desk for phone calls. A VoIP phone line allows you to accept and make calls from any location with internet access. There's no need to forward calls from your desk phone anymore. You can use a mobile app to take calls and work from anywhere with the internet.
Stay connected with clients and co-workers
When you're not at work, it can feel like you're on a sick day, making it hard for your team and customers to contact you. A remote phone system keeps your team connected online, no matter where they are. A cloud phone system also has a managed directory and address book for mobile devices. This makes connecting and communicating easier.
Share on office phone system:
Working from home can pose communication difficulties with the rest of your team. A remote office phone system designed for remote employees can solve this problem. You don't need to rely on your personal cell phones anymore. A single VoIP phone system can keep your team connected both in and out of the office by forwarding calls. Virtual phone systems provide local and toll-free numbers. PBX systems let employees stay accessible with office extensions.
Availability on the Move
Working remotely has major differences compared to working in a regular office. Remote work has many advantages, one being the flexibility it provides. This is especially beneficial for people who travel a lot.
Cloud-based phone systems have a notable advantage. Even when employees are not in the office, all the features of an office phone system remain accessible. With a good business phone app, employees can use their phone line from any computer or smartphone as long as they have an internet connection, even with Wi-Fi.
Remote workers shouldn't have to worry about missing important calls when they're away. Staying connected to different devices improves your business's reliability.
Voice and Video Conferencing
Communication is key for successful teams, from big companies to Navy SEAL units. Successful teams stand out by establishing regular communication and building trust.
Leaving conversations open to interpretation can be problematic. Being able to talk to your team using video calls and give live presentations is extremely valuable. Using it helps clarify quickly, express tone and nuance, and strengthen your remote team.
Using too many communication apps in your office can cause confusion and even lead to crises. To stay focused, you need to simplify the steps for basic tasks like talking to your team. A remote office phone system offers unified communications. It allows for easy switching between voice, video, chat, and email. Regardless of the situation, your team is equipped with the necessary tools.
Look for video capabilities that offer one-to-one video chats and screen sharing. These features enhance the day-to-day interactions between managers and their reports. Personal apps such as Skype or Google Hangouts might not be suitable for business use. Ultimately, you want to eliminate uncertainties. Video conferences are ideal for delivering presentations, sales pitches, or product demonstrations.
Enhanced Organization and Focus
A cloud phone system helps maintain productivity in the modern office. It is an important asset that often goes unnoticed. A reliable cloud phone system is essential for remote teams. It helps employees stay organized and focused.
Having an up-to-date directory helps employees save time and connect easily. This promotes direct communication and enhances customer service.
When you need to focus on tasks, a phone system can help you manage your online presence. It can let others know that you are on a call, recording, in a meeting, unavailable, or offline.
In any case, you want a phone system that is user-friendly and embraced by your team from the outset.
Implementing Customized User Permissions for Enhanced Phone System Security
You can use a zero-trust model to protect your company's phone system from internal errors or misuse. This allows you to give precise permissions to specific VoIP features as required.
By implementing user and location-specific permissions, organizations gain control over system settings management. These security measures help us stay connected while also keeping our business safe.
The hosted phone system is cloud-based, which gives IT leaders peace of mind. It offers resilience against natural disasters and even deliberate sabotage attempts.
Simplifying Phone System Security with a Maintenance-Free Approach
VoIP providers handle and maintain security protocols for your phone system. It is crucial to understand this. Your company doesn't have to worry about maintaining the security infrastructure anymore. Your VoIP phone service provider will handle it for you.
VoIP phone systems use SIP for call and message setup, just like how websites secure user-server communication. This means your phone system can offer the same level of security.
A strong phone system for remote offices allows you to improve call routing and security for users without causing delays. This ensures that conversations remain private and protected against eavesdropping. TLS and SRTP enable encryption for secure communication. To make it easier to read, divide the sentence into shorter segments and use simpler words. Aim for a Flesch-Kincaid Grade Level below 8. Retain the core message and intent of
Safeguarding Personal Privacy
Even staff at the office use their personal phones to talk to clients and colleagues, even when they're not there. This practice can accidentally expose them to unwanted contact on channels the company can't control. Protecting personal mobile phone numbers is important to individuals.
From a business perspective, such situations can significantly damage credibility. Using personal or home phone numbers to contact clients might seem unprofessional.
Businesses can keep their work phone numbers separate from personal ones using a cloud-based VoIP system. Your business phone system should be as flexible as accessing email from a personal or home computer. Make sure to log and document all business communications for future reference.
How to set up a remote office phone system
To set up a remote office phone system, follow these steps:
Assess your internet connection
Test your internet connection to ensure it can support all the features of a VoIP system. A good rule of thumb is to have a minimum of 100 kbps upload and download speed per line. You can use a VoIP speed test to determine if your internet connection suits VoIP.
Select a VoIP provider and plan
Choose a VoIP provider and plan. Research and select a service that has the features your business needs. Consider the essential VoIP features for your business operations. This knowledge will help you narrow down the best provider for your needs. We suggest Nextiva as a VoIP provider but pick one that suits your needs.
Get a business phone number
If you already have one, most VoIP providers can transfer your current number to their system for your remote office phone setup. You can get one from most VoIP providers if you don't have a business phone number. They include phone numbers in their packages. You simply need to decide on the type of number you want, such as local, toll-free, vanity, or virtual.
Set up your remote office phone
After finalizing a provider and acquiring the necessary hardware, it's time to set up your remote office phone system. The steps can vary depending on your hardware and how many employees you have to fit in. Nextiva offers a useful video tutorial on the setup process. You can refer to it for guidance and get detailed instructions.
Remember, these steps are a general guide. Follow any specific instructions or recommendations from your VoIP service provider.
Features to Look for in Remote Phone Systems
If you're looking for a phone system that works from anywhere, consider some important features. They can make your communication better. Here are some essential aspects to look for:
Robust Voice Calling Features
Look for a remote office phone system with advanced voice-calling features. You may not need all of them right away, but it's good to have them available. Having a comprehensive set of features ensures scalability as your company grows.
Open API Technology
An essential aspect is open API technology, also known as a public API. This technology enables seamless integration between different software programs. A remote phone system with open API support lets you connect it with sales and other software systems.
CRM Integration
If you already have a CRM system you like, choose a remote phone system that works well with it. This integration facilitates data synchronization between both systems, supporting marketing and sales alignment.
Dashboard Analytics
A remote phone system with dashboard analytics can help you see how your call center is doing in real-time. This way, your teams can work more efficiently. Find a system with a complete dashboard to analyze data. It allows you to access specific reports to assess important metrics and make smart choices.
App Marketplace
The app marketplace connected to your remote phone system can offer many benefits. It offers many business tools and apps that work well with the phone system. An app marketplace adds more features and options to your system. It includes AI, transcription, CRM, help desk, and sales automation.
Strong Technical Support
Having strong technical support is important for a reliable remote phone system. It ensures that any technical assistance needed is dependable and readily available. Make sure the VoIP service provider you choose has helpful support for technical issues and general questions.
Consider these important features to find the right remote phone system for your business. It should meet your communication needs, boost productivity, and support business growth.
Final Thoughts
A VoIP phone system has features and benefits that help you provide a good customer experience. This remains true even when your teams are working from home.
Digitization is changing how companies operate. With remote phone systems, you can fully utilize technology to keep your teams and customers connected, regardless of location.