Contact Us
Single Number Communications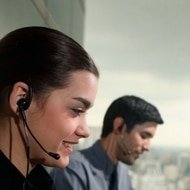 Contact us at One Number Communications, we are here to provide you with answers to your questions and to assist you in finding the correct solution to your communication needs.
Contact Us for Cutting Costs and Great Service: Single Number Communications
In today's competitive business landscape, optimizing costs and enhancing communication services are vital for success. Single Number Communications is here to revolutionize your telecom experience, providing cost-effective solutions without compromising service quality. With our expertise and comprehensive range of offerings, we can help you streamline your business phone service, embrace VoIP phones, and benefit from various features designed to empower your operations. Discover how Single Number Communications can transform your communication infrastructure while reducing expenses.
Business Phone Service: Streamlining Communication
Effective communication is the backbone of any successful business. Single Number Communications offers services designed to enhance your business phone system and ensure seamless connectivity. Our range of offerings includes:
VoIP Phones: Modernizing Your Communication Infrastructure
Transitioning to Voice over Internet Protocol (VoIP) phones can unlock numerous benefits for your business. With VoIP technology, your phone calls are transmitted over the internet, eliminating the need for traditional phone lines. This revolutionary approach allows for greater flexibility, scalability, and cost savings. Single Number Communications can guide you through the process of adopting VoIP phones and help you leverage their limitless options.
Phone Numbers: Empowering Your Business Identity
A distinctive phone number plays a crucial role in establishing your business identity. At Single Number Communications, we provide customizable phone numbers that align with your brand and ensure easy customer recognition. Whether you need local, toll-free, or vanity numbers, we have the perfect solution to amplify your professional image.
Business calls: Efficient and Reliable Communication.
We understand that every call matters. With our reliable Business call services, you can enjoy crystal-clear voice quality, efficient call routing, and advanced features such as call forwarding and call waiting. Say goodbye to missed opportunities and disconnected calls, and embrace a robust communication system that always keeps your business connected.
Voicemail Options: Never Miss an Important Message
Effective voicemail management is crucial for staying on top of your communication. Single Number Communications offers a range of voicemail options, allowing you to customize greetings, receive voicemail-to-email transcriptions, and access your messages remotely. Our comprehensive voicemail solutions ensure you never miss a crucial message, enabling you to respond promptly and maintain seamless communication with your clients and partners.
Remote Office Phone Systems: Embracing Flexibility
In today's dynamic work environment, remote work and virtual offices have become the norm. Single Number Communications understands the importance of staying connected, regardless of where your team is. Our remote office phone systems empower your workforce by providing seamless communication tools that bridge the geographical gap. Collaborate effortlessly, hold virtual meetings, and maintain productivity with our flexible phone system solutions.
Virtual Phone Numbers: Expand Your Reach
Expanding your business to new markets or establishing a virtual presence is now easier than ever. With our virtual phone numbers, you can extend your business reach beyond your local area. Reach customers in different cities or countries, establish virtual branches, and create a global footprint with Single Number Communications' virtual phone number solutions. Unlock new opportunities and widen your customer base with ease.
Business Virtual Phone Numbers: Scalable and Cost-Effective
Managing multiple phone lines and extensions can be complex and costly. With our business virtual phone numbers, you can consolidate your communication channels into a unified system. Simplify your operations, streamline call management, and reduce expenses by eliminating the need for physical phone lines. Experience the scalability and cost-effectiveness of our business virtual phone number solutions.
Cost Savings and Unparalleled Service
At Single Number Communications, we are committed to providing cost savings and better solutions for your business. You can reduce unnecessary expenses by leveraging our expertise and innovative technologies while experiencing unparalleled service. Say goodbye to outdated phone systems, excessive bills, and communication challenges. We will be your telecom partner, guiding you through the maze of options and serving as your point of contact.
Take Action Today!
You've put off optimizing your business communication for too long. It's time to take action and reap the benefits. To get started, simply fax your phone bill(s) to 330-237-1111 or email them to [email protected]. Additionally, you can schedule a 5-minute conversation by calling 330-237-1111. We value your time, and this small investment will yield significant returns.
Don't put off this decision any longer. Take the first step toward improving your business communication today. Contact Single Number Communications and experience the difference firsthand! Invest your time wisely, and let us show you how Single Number Communications can transform your business communication.
Remember, cutting costs without compromising service is within your reach!
Request a Demo                     Sales Inquiry                    Customer Support
Call 330-237-1111 for immediate service, or fill-in the form below and we will contact you.