Virtual Business Phone Number: Enhancing Communication Efficiency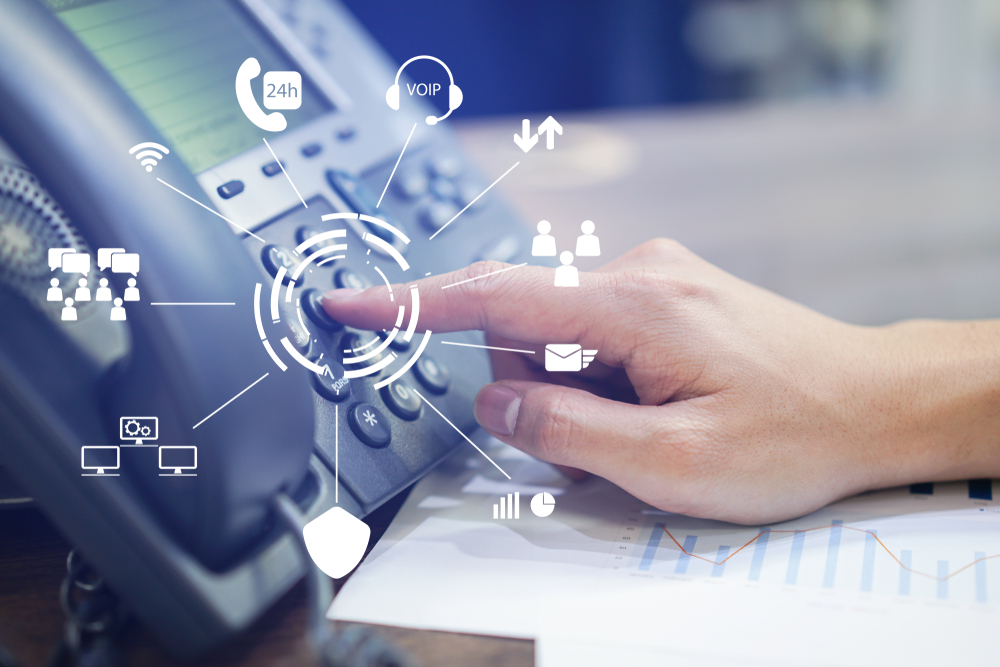 In today's competitive business landscape, establishing a strong and credible presence is essential for success. One effective way to achieve this is through a dedicated business phone number. A business phone number boosts your company's credibility and enhances brand recognition, making it easier for customers to find and contact you. Keeping personal and local business phone numbers private ensures a professional image and builds consumer trust.
In this article, we delve into the significance of a business phone number, explore its various types and key features, and provide insights on how to obtain one for your enterprise. Embrace the power of a business phone number to differentiate yourself from competitors and create a lasting impression on your customers. We can assist businesses in Northeast Ohio; Cleveland, Akron, Canton and Youngstown is the focus of effort most days.  We do have the ability to provide my virtual solutions throughout the US.
What is a Business Phone Number?
A dedicated business phone number is the official and direct link for clients, partners, and stakeholders to connect with and recognize your company. Its impact extends beyond mere communication; it plays a vital role in solidifying your brand, establishing your identity, and expanding your network, catering to businesses of all sizes.
One of the most significant advantages of having an official business phone number is the ability to maintain privacy by avoiding the need to share personal phone numbers. Using the same business phone number used as a Direct Inward Dialing (DID) number with a reliable VoIP provider makes seamless communication possible across multiple devices and locations, ensuring accessibility even while on the move. Better option to ATT line is a virtual phone line. 
Obtaining a business phone number is a straightforward process. Select a trusted service provider, choose the desired business phone provider and number, opt for a suitable pricing plan, and make the monthly payment. For a comprehensive solution, SingleNumberCommunication offers a variety of business phone number types to meet your specific needs and maximize its utility for your enterprise.
Different Types of Business Phone Numbers
A dedicated and unique business phone number can significantly benefit your company, enhancing customer communication, fostering trust, and projecting a professional image. However, choosing the right type of business phone number that aligns with your specific needs is crucial. Let's explore the various options available, each catering to distinct requirements.
Local Area Phone Numbers
Local phone numbers are region-specific, tailored to a particular geographic location. These numbers work exceptionally well for businesses targeting a local customer base, as they are easily recognizable and engender trust within the community. Moreover, local numbers are often more affordable than other options, making them ideal for startups and small businesses.
Businesses with a broader national or international scope might find limitations with local numbers, as they may not resonate with customers beyond the immediate vicinity. Additionally, some people reject calls from unfamiliar area codes, so selecting local numbers in popular metropolitan areas can be a strategic choice.
Toll-Free Phone Numbers
Toll-free phone numbers allow customers to contact your business without incurring any charges. They are a powerful tool for companies aiming to establish a reputable and recognizable national brand presence. Toll-free numbers usually begin with well-known prefixes like 800, 833, 844, 855, 866, 877, and 888, as designated by the FCC.
While toll-free numbers offer significant advantages, they may be more expensive than local numbers, and securing a memorable one can be challenging due to their popularity. Businesses should also be aware of incurring reverse toll charges per minute. Some business phone plans include several monthly toll-free minutes, mitigating costs.
Vanity Phone Numbers
Vanity phone numbers offer the perfect solution for businesses aiming to leave a lasting impression on their customers. These custom-made, easy-to-remember numbers make a business stand out and reinforce its brand identity. The catchy and personalized nature of vanity numbers makes them incredibly effective for marketing and advertising campaigns.
Studies have shown that 85% of people remember vanity numbers when mentioned in advertisements, making them an invaluable asset in enhancing brand recall. For instance, jingles associated with famous vanity numbers will likely play back in people's minds, ensuring lasting impact.
Virtual Phone Number
In the age of digitalization, virtual phone numbers have emerged as a flexible and cost-effective option for businesses of all sizes. The number operates entirely online, and these numbers can be seamlessly set up to forward calls to any device, promoting enhanced mobility and accessibility for employees, especially those working remotely.
The advantages of virtual phone numbers lie in their adaptability and scalability. Virtual phone systems allow businesses to easily manage call routing, voicemail, and other features. 
Why Should You Get a Business Phone Number?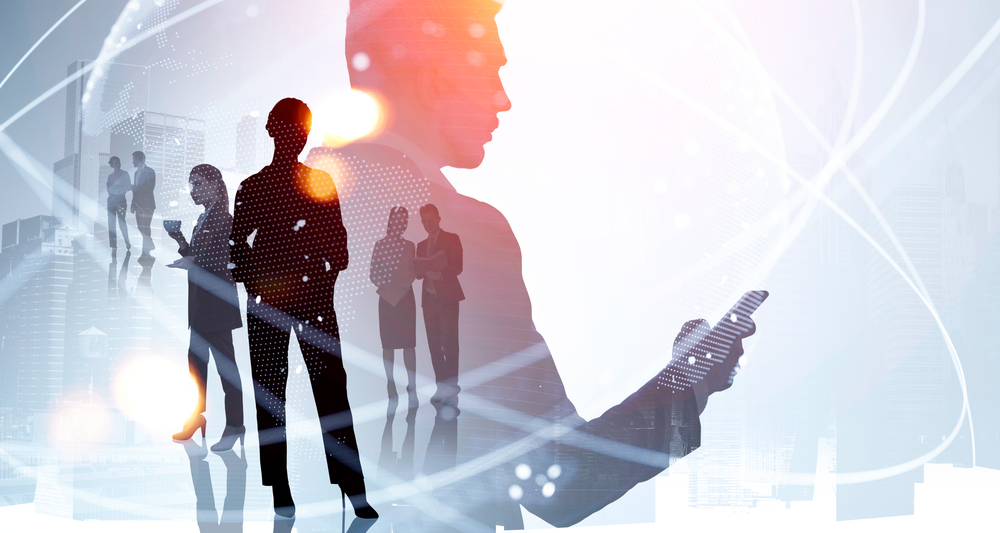 Your company's telephone number is your customers' primary point of contact, making it a crucial aspect of your business communication. While various channels like email, video conferencing, and chat have gained popularity, nothing compares to the reassurance of a live person answering a call, especially after being on hold. A dedicated business phone number, including toll-free options, enhances credibility and fosters a professional image for your organization.
Traditional landlines, however, come with limitations and additional costs for features like SMS, fax, voicemail-to-email, and call forwarding. Implementing an on-premise PBX can be expensive due to the need for on-site hardware, incurring substantial upfront expenses.
Fortunately, there's a better solution provided by SingleNumberCommunication, a reputable Virtual phone service provider. Their affordable business phone numbers are complemented by a top-notch virtual phone system, eliminating the constraints of physical lines.
With SingleNumberCommunication, employees can access business phone numbers from anywhere, using any mobile device, thus eliminating the need to rely on personal cell phone plans. Employees can efficiently communicate using their company numbers by utilizing the SingleNumberCommunication mobile app.
Comparison Between Conventional landlines and Virtual phone service
Conventional landlines
Costly on-site hardware with upfront payment.

Additional fees for complex implementations.

Contractual obligations leading to early termination fees.

Expensive upgrades for both service and hardware.

Premium technical support incurs extra charges.

Maintenance requires specialized manpower.

Service changes involve lengthy processes.
Virtual phone service
No need for on-site hardware, reducing costs.

Quick and easy implementation without additional fees.

No long-term contracts, providing flexibility for your business.

Free upgrades and updates for enhanced features.

Access to 24/7 technical support at no extra cost.

Convenient system configuration and management from anywhere.

Easy addition or re-assignment of digital lines and extensions.
Choosing a new business phone number now through SingleNumberCommunication empowers your organization with a modern and efficient communication system while minimizing costs and maximizing flexibility. Say goodbye to outdated landlines and embrace the future of business communication.
A Range of Great Features for Your Business – Explore the Benefits
A virtual business phone number can significantly impact your company's communication efficiency and professionalism. Here's a detailed breakdown of each feature and the tremendous benefits they offer:
24/7 Virtual Receptionist
Never miss an important call with a 24/7 virtual receptionist. This feature ensures that your business remains accessible at all hours, catering to customers in different time zones or handling urgent inquiries during non-business hours. The virtual receptionist provides the following:
A warm and friendly greeting.

Guiding callers to the correct department or individual.

Enhancing customer satisfaction.

Leaving a lasting impression.
Call Forwarding
Stay connected wherever you are with call forwarding. Calls at the office or away on business can be seamlessly redirected to your cell device or landline. This feature ensures you can effectively manage your calls without worrying about missing important messages, personal calls, or opportunities.
Diary Based Forwarding
Efficiently manage your business calls based on your schedule with diary-based forwarding. This feature allows you to set specific call forwarding rules for different times of the day, enabling you to focus on essential tasks during office hours and relax during your time.
Virtual Office
Project professionalism and create a unified identity for your business with a virtual office. A studio-recorded greeting welcomes callers, assuring them they've reached a reputable and reliable company. This personalized touch builds trust and leaves a positive impression on callers, increasing the likelihood of successful interactions.
International Phone Numbers
Expand your business's global reach with international phone numbers. Attract customers from different regions, establish credibility in international markets, and provide local support to clients abroad. International phone numbers can be a game-changer for businesses looking to tap into new markets and reach a diverse audience.
Telephone Redirection
Optimize your incoming call handling with telephone redirection. Ensure incoming calls are routed to the appropriate departments or team members, streamlining communication and reducing the chance of missed or mishandled calls.
Studio Recorded Greeting
Make a lasting impression on your callers with a studio-recorded greeting. This professional introduction sets the tone for the entire call, reflecting your business's credibility and commitment to exceptional customer service.
Voicemail Transcription
Stay organized and save time with voicemail transcription. Instead of listening to lengthy voicemails, read transcribed messages that summarize the content, allowing you to prioritize and respond to essential messages promptly.
Outbound Calling App
Maintain a professional caller ID with the outbound calling app when making outbound calls. Instead of using personal numbers, this app lets you call clients and prospects using your business number, reinforcing the local presence of your brand identity and ensuring a consistent communication experience.
How to Get a Business Phone Number
Obtaining a virtual business phone number is a simple process that involves three easy steps:
Choose a Business Phone Service Provider
The first crucial step is to find a business phone service provider that caters to the unique needs of small businesses. With virtual numbers you can keep your current cell provider. This means you can take incoming identifiable personal phone calls and make business calls using your cell connection, ensuring seamless communication.
Pick Your Phone Number
After selecting a provider, you can choose the phone number that suits your business best. You have three options to consider:
Local Area Code: If your company operates in a specific area, obtaining a local phone number with that area code can provide a sense of familiarity and trust for your customers.

Toll-Free Number: A toll-free number allows customers to reach your business without incurring charges, making it an attractive option for customer support and service lines.

Vanity Phone Number: A vanity number is a customized number that spells out a word or acronym related to your business. These numbers are catchy and easy to remember, making them a great marketing tool.
For those with existing business phone numbers, you can easily port them to the new provider without interruption in service. If your business is growing, consider purchasing multiple phone numbers with the same prefix to streamline communication.
Assign Phone Extensions
Phone extensions play a vital role in directing incoming customer calls efficiently. Typically used for different users, such as employees, extensions can also be utilized for various departments in a virtual phone system. This enables you to identify the purpose of incoming phone calls and provide better customer service.
You can easily add or change extensions for different team members or departments as your business scales. This ensures that customers can quickly reach the right person or department, enhancing the overall customer experience. Another helpful feature is the Direct Inward Dialing (DID) number, which allows employees to call employees directly on their office phone lines.

Tailored for Business Excellence
Single Number Communications is purpose-built to enhance business communication and streamline workflows. It offers a comprehensive virtual business phone feature, empowering your workforce to stay connected through SMS, faxing, google voice, and team messaging—all accessible from your mobile devices.
Embrace Mobility with Cloud Flexibility
Experience the ultimate freedom with our cloud-based system, allowing seamless communication on the go. Alongside reliable telephony, enjoy advanced VoIP functionalities like caller ID, video conferencing, SMS, and faxing, enabling efficient communication for businesses of all sizes.
Swift and Effortless Setup
Spare your small business owners from complicated phone system installations. With SingleNumberCommunication, you can have your phone service up and running quickly. Our user-friendly online dashboard enables easy configuration and management, ensuring a hassle-free experience.
Security and reliability
Rest assured that your sensitive business communications are shielded throughout their journey. SingleNumberCommunication employs robust encryption and multi-layer authentication for data transmission, offering you peace of mind regarding the security of your information.
Premier Technical Support
From the beginning, SingleNumberCommunication has been dedicated to supporting you in setting up and customizing your business phone system. Our customer support team, recognized for excellence, is always ready to offer expert assistance, consultations, and best-practice recommendations.
No Hidden Expenses
With SingleNumberCommunication, simplicity is vital. You'll receive a single, all-inclusive bill without any hidden costs. Regardless of your business size, our feature-rich cloud communications system is affordable, with no additional fees for premium functionalities.
FAQ's
How does a virtual business phone number differ from a traditional phone system?
A virtual business phone number operates entirely over the Internet, eliminating the need for complex hardware installations and reducing maintenance costs. It offers a range of advanced call management features, such as voicemail transcription, diary-based forwarding, and call forwarding, which traditional phone systems may not provide.
Can I customize my virtual business phone number's greetings and call routing?
Yes, virtual business phone numbers offer full customization options. You can record personalized greetings, answer calls, set call forwarding rules, and manage call routing to ensure callers are directed to the proper departments or team members.
Will my virtual business phone number work for international customers?
Absolutely! With international phone numbers, your business can establish a strong global presence and cater to international clients. This feature allows customers from different regions to reach your local business more quickly, boosting customer engagement and trust.
Can a virtual business phone number be used on mobile devices?
Yes, virtual business phone numbers often come with mobile phone apps that allow you to make and receive calls using your business number on your mobile device. This ensures you can maintain a professional image even when you are away from the office.
Can I add or remove extensions as my business grows or changes?
Yes, virtual business phone numbers offer flexibility in managing extensions. You can easily add, remove, or modify extensions to make virtual phone number providers accommodate the changing needs of your business.
How do virtual business phone numbers save costs compared to traditional phone systems?
Virtual business phone numbers eliminate the need for expensive hardware installations and multiple phone lines, leading to significant cost savings. Additionally, they provide a unified communication platform, reducing the need for separate phone systems and streamlining communication expenses.
Conclusion
A business phone number is much more than a contact detail; it is a powerful tool that enhances communication efficiency and professionalism. With many features and options, businesses can choose a free phone number that aligns with their objectives and target audience. Embracing a virtual business phone number, supported by a reliable provider like Single Number Communication, empowers businesses with enhanced communication capabilities and a unified identity.
Choose Single Number Communication, a trusted Virtual service provider for affordable business phone numbers and a comprehensive business phone system. Get started at Single Number Communications and unlock the transformative power of efficient and professional communication.