What Is a Virtual Phone Number: A Comprehensive Guide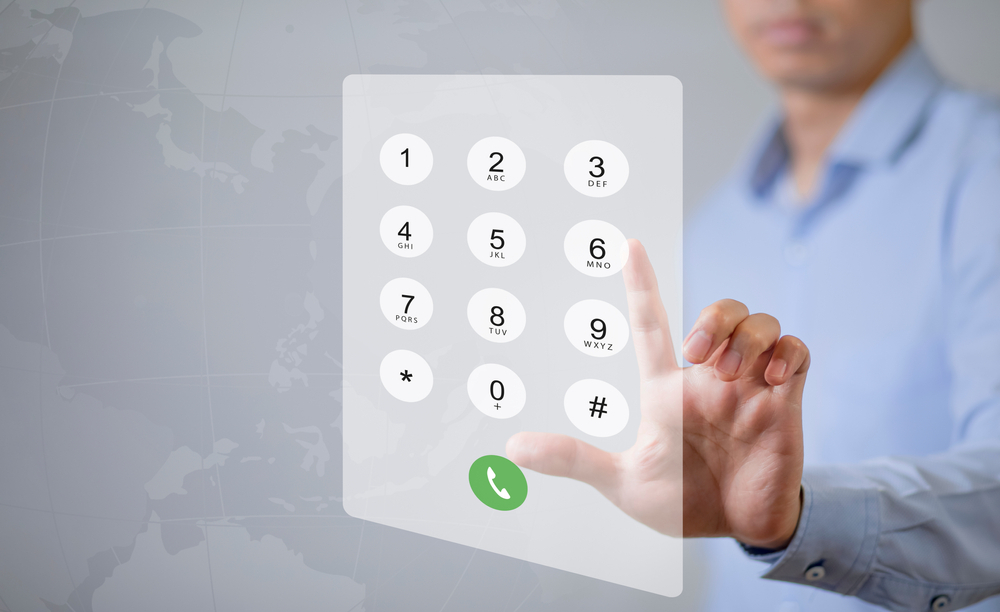 Virtual phone number options can save you money and keep you in touch with your valued customers. In today's rapidly evolving business landscape, adaptability is key. As more companies embrace remote or hybrid work models, the traditional approach of obtaining local phone numbers from telecom providers may no longer be feasible or preferable. Additionally, because employees want to work remotely from different places, it's unclear if landlines will be accessible. How can businesses switch to remote operations and communicate easily with customers, prospects, and internal teams? The solution is to use virtual phone numbers. In this guide, we will discuss virtual phone numbers. We will explain how they work and give you tips on getting one for your business or remote work. By the end, you'll know how virtual phone numbers can improve your company's communication in minutes. We can assist businesses in Northeast Ohio; Cleveland, Akron, Canton and Youngstown is the focus of effort most days.  We do have the ability to provide my virtual solutions throughout the US.
What is a virtual phone number?
A virtual phone number is a phone number linked to an online account from a service provider instead of being connected to a specific place. It is sometimes called a virtual phone system, a softphone, or a virtual landline. Traditional phone systems typically rely on analog setups with physical desk phones. The phone numbers are linked to local PBX exchanges and phone lines.
You can obtain virtual business phone numbers from a VoIP provider. They allow you to make and receive calls over the internet or any internet-connected network. This is in contrast to traditional phone numbers. It allows for making virtual phone calls using data or Wi-Fi connections. When someone calls a virtual number, they won't be able to tell the difference. It will seem like they are dialing a regular phone number.
You can use these virtual phone numbers on desk phones or mobile devices. They provide flexibility, especially for employees like salespeople. Salespeople often have to make many business calls from their office phones and personal calls from their mobile phones while they are out and about.
A virtual number NEVER has a busy signal although numerous callers may be dialing it at same time, this is not the case with traditional phone lines.  That's why companies needed numerous lines to support their volume of calls.  With the right virtual solution, you can run your entire business with ONE virtual number, connecting all appropriate employees to that one number via extensions.  Single Number Communications offers a ONE number solution for your entire business. Worth a conversation?
Types of Virtual Phone Numbers: 
There are different types of virtual phone numbers available:
Local Phone Numbers are assigned to specific geographic areas. These areas are called rate centers or local area codes. They provide a local presence for businesses in those particular regions.
Toll-Free Numbers: These numbers start with prefixes such as 800, 888, 866, and others. They let people call businesses without paying any extra charges or fees. This makes it easy for customers to get in touch with them.
International Numbers: Businesses with a global reach can obtain international virtual phone numbers. Organizations use these numbers to have a local presence in various countries. This helps them communicate with customers and partners worldwide.
Vanity Numbers: Vanity numbers are customized phone numbers that use memorable alphanumeric combinations. For example, 1-800-FLOWERS. These numbers are made to be catchy and easy to recognize, so they help people remember and recognize the brand.
Virtual phone numbers provide flexibility for businesses. They can keep their existing phone numbers or get new ones when needed. This enables scalability and adaptability to changing communication requirements.
How to Get a Virtual Phone Number
To get a virtual phone number, follow these step-by-step instructions:
Step 1: Research and Choose a Virtual Phone Number Provider
Several VoIP (Voice over Internet Protocol) providers offer virtual phone numbers. Single Number Communications is one example mentioned in your message. Research various virtual phone providers. Compare their features, pricing plans, and customer reviews. Find the one that suits your needs best.
Step 2: Select a Local Area Code
Decide on the local area code you want for your virtual phone number. Consider who will use your virtual business phone system or where it will be used. Pick an area code that matches your branding strategy. In your message, there's a list of popular area codes for major cities in the United States.
Ohio: 216, 419, 513, 614, 330, 937, 440, 740, 234, 567, 740, 220, 380, 326, 283
New York, NY: 212, 315, 332, 347, 363, 516, 585, 518, 607, 646, 631, 680, 718,716, 838, 845, 917, 914, 914, 929, 934 .
Los Angeles, CA: 213, 323, 738 
Chicago, IL: 312, 773, 872 
Dallas, TX: 214, 469, 945, 972 
Houston, TX: 281, 346, 713, 832
Washington, DC: 202 
Philadelphia, PA: 215, 267, 445 
Atlanta, GA: 404, 470, 678, 770, 943 
Miami, FL: 305, 645, 786 
Phoenix, AZ: 480, 602, 623 
Step 3: Compare Pricing and Plans
Review the pricing plans offered by the virtual phone number providers you researched. When considering your options, consider the minutes included, additional features like call forwarding or voicemail transcription, and any limitations or restrictions. Choose the plan that aligns with your budget and requirements.
Step 4: Sign up and Provide Required Information
Once you select a virtual phone number provider, go to their website and create an account. When asked, you may need to provide personal or business information. This can include your name, email address, and payment details. Follow the instructions provided to complete the registration process.
Step 5: Select Your Virtual Phone Number
Once you sign up, you can choose your virtual phone number. This is where you can choose the area code you decided on earlier. The availability of specific numbers may vary depending on the provider and location.
Step 6: Configure Your Virtual Phone Number
Once you choose a virtual phone number, you must set it up to match your preferences. You can redirect your calls to a local number or give each department or employee a different extension. The virtual phone number provider should give you clear instructions or an easy-to-use interface to help you set it up.
Step 7: Test and Start
Before promoting your virtual phone number, it's a good idea to test it first to ensure it works properly. Try making a few test calls from different devices and see if call forwarding, voicemail, and other features work correctly. Once ready, use a virtual phone number for your business communication.
Remember that the steps and procedures might differ based on the provider of your virtual phone number. When using a service, it's a good idea to check the provider's documentation or support for step-by-step instructions to help you get started.
Considerations When Getting a Virtual Phone Service
Obtaining a virtual phone number has become quite simple nowadays. When buying virtual numbers for professional use, it's important to consider some important factors.
Monitoring the usage and access of virtual phone numbers in businesses is important to ensure proper and authorized utilization. Service providers often have extra features that make monitoring and using phone lines easier.
Pricing and Value for Money are important. Look for online numbers that give good value for your money. If you have a small business, a free service might be enough. However, larger companies should consider using services with more features and integrations.
Certain providers, like Google Voice, offer members free virtual phone numbers. Moreover, through upgrades or add-ons, it is possible to acquire multiple free numbers.
How Does a Virtual Phone Number Work?
A virtual phone number operates without needing a physical SIM card or a fixed location. It leverages Voice over Internet Protocol (VoIP) to establish phone calls.
Apps like iMessage, WhatsApp, and Google Voice utilize VoIP technology for making voice calls and sending messages.
You can connect virtual phone numbers using any internet connection, such as Wi-Fi or cellular networks like LTE or 5G. Usually, you use a phone app from the virtual number service provider to make calls and send texts. These apps are compatible with both Android and iOS platforms.
You can keep your current business phone system and number when you get a virtual phone number. This process is called number porting. Ensure your business phone number works no matter which VoIP provider you use.
Advantages of Virtual Phone Numbers
Virtual phone numbers offer numerous benefits, ranging from enhanced accessibility to improved privacy. Let's delve into these advantages in greater detail in the following sections.
Synchronized Communication Across Multiple Devices
Virtual phone numbers have a big advantage – you can always be reached, no matter where you are. RingCentral and Google Voice are popular virtual telephone number services. They allow people to communicate easily with each other, whether they are individuals, colleagues, employees, or clients. You can easily talk using smartphones, tablets, and laptops, even in the same place or far away.
Businesses don't have to worry about missing important calls in the era of remote work. Virtual phone numbers make sure that alerts go to all devices in the network. This means that even if you don't have your cell phone but have your laptop, you can still be contacted easily.
Cost-Effective Solution for Small Businesses
Virtual phone numbers are a cost-effective option for small businesses aiming to save money. Small businesses that only need a few lines monthly can spend less than $100 with the right virtual phone service providers. As companies get bigger and have more employees, the cost of communication can become very high, especially if they have offices in different countries. Monthly telephone expenses could easily reach thousands of dollars.
Choosing a virtual phone system can lower phone costs, regardless of your business size. With online numbers, investing in expensive multi-line corded hardware is unnecessary. Depending on the service plan, you may get at least one virtual phone number for free. Additionally, receiving calls domestically is often free, and international calls are affordable. A virtual phone number can be an affordable solution for businesses of any size.
Maintain Privacy
Not everyone feels comfortable using personal phone numbers for business purposes. Virtual phone numbers benefit from being connected to a private phone number, keeping your privacy intact. For sole proprietors who want to maintain privacy, this setup is helpful. It allows them to manage their business without revealing their phone numbers.
Remote Work and Travel
More and more companies are adopting a virtual workforce. According to the KPMG 2021 CEO Outlook survey, about 69% of CEOs mentioned a shift towards remote work. Remote work is now an important part of business strategies. Having virtual communication tools, such as online phone numbers, is crucial.
Virtual phone numbers free you from being tied to one place or device, so you won't miss important calls. This service is perfect for remote companies and traveling professionals. It's all online, which is great for people always on the go.
Access to Integrated Services and Features
Free virtual phone services are possible, but upgrading to premium options gives businesses a free business phone number and extra benefits. Some features to consider are virtual receptionists, integrated calendars, transcribed voicemail, online faxing, and team messaging.
Virtual phone numbers can connect with Microsoft 365, Canvas, Salesforce, and Zendesk. Some subscription plans also provide teleconferencing features. These integrations and add-ons improve communication efficiency and make business operations smoother.
Disadvantages of Virtual Phone Number
When using virtual phone numbers, knowing the limitations that might affect how they work and can be used is crucial. These limitations include:
You can give virtual phone numbers to other people, so you may be unable to keep the same number for a long time. Certain local area codes may limit phone number options.
Free virtual phone number providers usually have limited features. They usually offer voice calls and text messages. However, these systems may not have the advanced features that businesses sometimes need. For example, features like call recording, auto attendants, or interactive voice response (IVR) systems.
Desktop and laptop compatibility can differ for virtual phone apps. They work smoothly on mobile devices but may not integrate seamlessly with computers. When you're not using a mobile device, this can make it harder to transfer calls or use certain features.
Additional premium features may cost extra when using virtual phone number providers. These advanced capabilities can include call analytics, call routing, or conferencing. Free services make money by showing annoying ads or by offering paid features.
Choose a cloud-based VoIP provider like Single Number Communications for unlimited calling and advanced features at a fixed rate. Additionally, you can add more virtual phone lines whenever necessary.
Differences Between Virtual & Regular Phone Numbers
Traditional Phone Numbers
You usually get and use traditional phone systems from your local telephone company. Most people don't know they own the phone number, not the company. These numbers go with specific street addresses where telephone lines are put.
Traditional phone lines can be set up by installing physical lines in a building to connect each desk phone. However, this process can be challenging or impractical in certain office environments.
Virtual Phone Numbers
Virtual phone numbers are different from regular phone numbers. They are not tied to a specific location and can be used anywhere. They use a cloud PBX system. It allows employees to use the same virtual number no matter where they are.
Virtual phone numbers allow your team members to answer and receive calls from the virtual number, whether in the office, working from home, or using their mobile phones. You can choose which team members can answer calls on the virtual phone number.
Remote employees don't need to set up a separate desk phone or solely rely on their cell phones for work calls at home. The virtual phone number keeps their caller ID safe. This gives them more control and peace of mind when talking to people.
Virtual phone numbers also protect your private number from customers gaining access to it. By teaming up your phone system with a trusted VoIP provider, you can set certain business hours for your virtual phone number. This way, you can decide whether to take incoming calls or send them to voicemail.
Conclusion
In conclusion, a virtual phone number is a valuable asset that can significantly enhance communication capabilities. It offers flexibility, privacy, and many features that can benefit individuals and businesses alike. With a virtual phone number, you can expand your reach to a global audience, manage calls efficiently, and project a professional image.
If you're ready to reap the benefits of a virtual phone number, take action now. Visit Single Number Communications to explore options and find the virtual phone number provider that best suits your needs. By signing up, you'll access a wide range of features and services to revolutionize your communication.